Down
|| Radhekrishna ||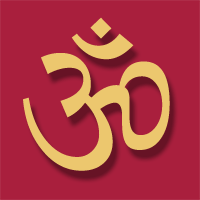 Importance of Nama Sankeertan
We are gifted with a human body as a result of merits in the past births. One should make utmost use of this human form as one cannot be sure of getting human body again. Hence, with our body, we should attain devotion and liberation. Therefore, we must always be on the alert. In Bhagavat Gita, Lord Sri Krishna says "He who remembers me in his last moment in this world comes to me. Otherwise, he goes to whatever he thinks of, at his last breath". We cannot be certain that we will be able to recollect Lord Krishna's name at our last breath and we never know when we will breathe our last. Hence, constant practice of namasankeertan is essential.

The main purpose and objective of human form is to attain the Lotus feet of Lord Sri Krishna. To achieve this, different methods have been prescribed in different yugas. Of them all, the easiest path is prescribed for us in this Kali Yuga i.e., nama sankeertanwhich means uttering the holy name of the Lord continuously as one breathes.
The last sloka of Bhagavatham describes the importance of Nama Sankeertanam as :
NAAMA SANKEERTHANAM YASYA SARVAPAPA PRANAASHANAM
PRANAMO DUKKHA SAMANAHA THAM NAMAAMI HARIM PARAM

which means,

He, the Lord, whose Name when chanted destroys all sins,
He, who removes all sorrows when one prostrates,
Unto such Hari, I bow down.

NAMASANKEERTHAN - AS IT SHOULD BE

As per H.H.Sathguru Sri Poojya Sri. Sri. Amma Namasankeerthan should come to a human being as natural as follows:-
Namasankeerthan should naturally come to one's breath. and heart beat, non-stop and habitual. This is the right way to do the namasankeerthan, and attain moksha and to be happy in life.
Bhakthi is a union with God Krishna and yourself. Union does not mean our thought or as we think. Everything of us such as our life, speech, breath and intake of food etc. are for Lord Krishna and Krishna alone.
All the happenings in our life are as per the wish of God alone and we have absolutely no control and hence we should surrender our self at the Lotus feet of Lord Krishna and do our duties.
CHANT DAY AND NIGHT LORD KRISHNA'S NAME AND GLORY,
SURRENDER AT HIS LOTUS FEET AND ATTAIN MOKSHA.

H.H.SRI.POOJYASRI.SRI.AMMA.

KRISHNA…KRISHNA…KRISHNA…KRISHNA…KRISHNA