The Divine Message
| The Mahathma
| Krishnam Vandhe Jagadhgurum
| The Divine Songs
The Spring Of Spiritual Showers
| Samarpanam
| The Sacred Living Sanctity
| Satsangam News


Welcome to our Gurujiamma's Birthday special issue.... Radhekrishna!



1. The Divine Message - Message From Poojyashree Shree Amma - The Ultimate Liberator Bestowed By Lord Shri Krishna!




Radhekrishna!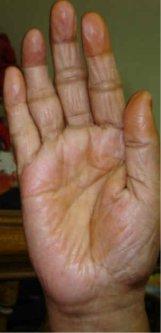 Blessings to one and all in the world.
Radhekrishna
Asmadhaacharya. I bow down to all the aacharyaas until my acharaya. That is why vyasa puja is done on the day of guru poornima. Then the offerings to our acharya are made. It is because only the Guru brings us from darkness to light. We have to live a meaningful life. Still so many people are just spending their days. Today one can find numerable books on How to lead a happy life because we are not leading a happy life. However if we realize God and Aacharyar then there is nothing we cannot enjoy in this world and we will understand everything within minutes. We have to experience everything in this world only. This is how our ancestors have enjoyed their lives and showed us the right path to lead the same kind of lives. However, our immediate elders have changed all the ways of good living. The first that has to be taught to children is bhakthi. Rest all would follow i.e. education, ambitions, jealousy, etc. There is nothing in this. It is because just as we say in Tamil (annai kaddicha vlankani) ; the significance of this fruit is that the shell being very hard there is no flesh or soft fibers inside it. If we say vlankanni (vlan fruit) then shouldn't there be any fruit in it. In this case there is no such fruit. That's why we say (annai kaddicha vlankani). It doesn't mean an elephant has eaten away the fruit. Even this is unknown to the people. Because people do not know the ways to lead a happy life. Just as we say undiye udaye. Ok, these people do not consume undiye – even the food properly. The life is just counting the days without any use to anyone. People strive for a peaceful meal of food. All they do is struggle in the name of money, money, and money. They earn this money only for a contented life. But this very act of people costs them a square meal peacefully. What are they going to do with so much money. Then why are we troubling ourselves for nothing? We are just nearing our end to be frank.
That's why our ancestors told us to get under the shade of acharayaas. Asmadhaacharya Paryantam. If we get hold of them then there is no turning back from the path of happiness. The joy in our lives would just be climbing on a ladder at supersonic speeds. We can live without any fear. And for that we need a guru. Everything becomes enlightened just as the sun rises after setting the previous evening. If we surrender unto the lotus feet o the aacharya then every filth is removed and the void is filled by bhakthi . That is the meaning of Asmadhaacharya. They can alone wish for the better of others be it by scolding or explaining. Because today wherever we see there is only jealousy and selfishness. On birth our parents would love to us. However, they beget a child only for a selfish purpose. That doesn't mean we shouldn't beget children. God has created men and women only for the sake of progeny. Also there is the case of mothers who fret cleaning the ablutions of their own children. Children are like that. It's their nature. One can't complain about it. When such incidents occur hatred is created with regards to the child. This is how the world is living as a whole. That's why everybody is selfish in this world including our parents.
However guru can't function selfishly. They are of the mindset that everyone enjoys the happiness they enjoy should. That's why from the days of past everyone has been advising us to get hold of a guru. It's your good luck that you have come under the shade of a sathguru instead of being fallen in some samsara pit. Now remind these facts and lead a befitting life.
Radhekrishna, Radhekrishna, Radhekrishna, Radhekrishna, Radhekrishna, Radhekrishna, Radhekrishna, Radhekrishna, Radhekrishna, Radhekrishna, Radhekrishna, Radhekrishna, Radhekrishna, Radhekrishna.
Poojyashri Shri Amma
Listen to Amma's divine message in Her own voice! (in Tamil)
(Our Guruji Amma is the embodiment of simplicity (saulabhyam) has been doing Sathsangam in all possible ways amidst her household chores to the mankind on whole and was thus rendering a sathsangam to a devotee of overseas on phone)
It is fortunate to listen and be blessed to Guruji Amma's Sathsangam through phone irrespective of one's domicile in any nook and corner of this universe and many more souls should yearn to enjoy this bliss! Since people are easily tempted to the uncivilized activities and are trapped in the web of movies, television programmes and some unpleasant magazines, more and more Sathsangams should be encouraged and attended to keep oneself engaged in the union of the Almighty, which is the only eternal truth. Just as hills are made of hard stones alone and its originality cannot be replaced, likewise Bhagawaan is the eternal truth and at a stage each one realizes this truth. Its no compulsion and even those who have disassociated will realize this truth. Such is the greatness of Bhakthi and Naamasankeerthana. Since, Naamasankeerthana is the Kali Yuga Dharma, there is no match to it. Radhekrishna!
Top

India is the holy land with so many bhaktas (devotees). When we go through the Indian history, there must be a bhakta in every period. That is the greatness of this sacred land. Bhaktas are the role model for all the bonded souls. They enjoy their life in a perfect way. Bhaktas surrender themselves to the Lotus feet of Lord. By hearing or reading bhaktas' divine story, the bonded soul is enlightened to come out of the worldwide bondages.
Radhekrishna! Sincere chanting and listening to the great stories of devotees will surely give a peace of mind to everybody, even in this 21st century. So many people think that listening to the devotee's stories is a waste of time and there is no benefit at all. If somebody wants to realize the power of bagawan, first of all they must listen bhaktha charithram [stories of devotees]. There are so many advantages in listening to baktha charithram.
Radhekrishna! Everybody ask what will we get by doing bhakthi? What will we not get? Who takes care of the child when he is in the womb? Is it the father or mother or somebody else? None!! It is God alone who takes care of us at all times.
All our needs are available. But people fail to search it in the proper place and also fail to ask it in the appropriate way. By searching it in the wrong place and not asking it in the right way people are unable to realize God and enjoy His mercy. Has God at any time come and told that He will not give? Only if one asks with unconditional strong faith in the proper way, He will surely get what he needs. If one asks like Dhruva, Prahladha, Aandal, then everyone will surely get what they need. Even today many people ask God what they desire for and they do get it. Wherever one may be physically but if he asks with full faith then he will surely get it.
True!! Everyone thinks that whatever we ask God He should give it immediately. But this does not happen so since they do not know its worth and will not be able to sustain it with them forever. Hence God gives it to them at the right time or sometimes only at a later period when they understand the thirst of their need.
At times the child asks the parent to get something for it but the parent plays game by saying that he has not bought it though he might be having that thing, God too in the same way plays a game for fun with us. He keeps the thing with Him to give it to us but keeps testing our patience and thirst and finally gives it at a proper time. He plays this game only because He has the liberty to play with us. In many of the bhaktha charitras we come across to note that Bagawan plays such pranks. This is so, since He has the liberty on us. In the same way, Bagawan took the liberty to play with Neelan.
As said by God, Neelan could not trace the moneybag in the banks of river Vegawathi. Yet he did not lose hopes. He knew that he would surely get it. He prayed to Lord asking Him to show where the wealth is. He prayed with full faith to show it. God has to listen to the bhakthaa's faithful and sincere prayer and He does answer it. Within some time, Neelan was worried and went to sleep. At that time Lord Varadarajan gave His presence (darshan) and Neelan enjoyed the divine vision. Radhekrishna!!!! At times when we do not get a thing, which we desire for at such times, we repeatedly get God's divine vision (darshan). Neelan was very lucky to get Bagawan's darshan repeatedly. Radhekrishna!!!!!
To be continued................
Top

3. Krishnam Vande Jagadhgurum - Extracts From The Holy Bhagawath Geetha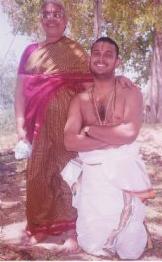 Radhekrishna.Hinduism is an ancient religion. All the things that have been spoken in Hindu religion can be applied in practical life. Although in 21st century till everyone can apply this in his or her daily life. The aim of Hindu religion is to provide total happiness to everyone at all times (or any point of time). The essence of Hinduism is told in "Bhagawad Gita". In order to realize what is said in Bhagawad Gita it is a compulsory (must) to have an unconditional faith on Bhagawad Gita. So many people have benefited in their lives because of the (by reading) shlokas of Bhagawad Gita. In Bhagawad Gita, Bhagawan Shri Krishna has told the way to lead a happy life in such an easy way that even a normal layman can easily understand. The slokas are so simple that anyone can understand and use it practically.
YathkarOshi yadhashnaasi YajjuhOshi dhadhaasi Yath!
Yaththapasyasi Kountheya! Thathkurushva madharpanam!

The leelas of the supreme Lord are very special. The leelas of Lord Pandurang are the most special. In addition, the leelas which (Panduranga) enjoys with His Bhakthas are extra-ordinarily special. Also the greatest joy which Lord enjoys is while relishing His food with His Bhakthas. One can experience this joy only through the position of God.
There has been no dearth of Bhakthas in India. They are the greatest assets of this PunyaBhoomi. Only because of these bhakthas air, water and foodgrains are still available in the world.
One among these gifted ones is Shri Eknath. The daily rituals of Shri Eknath included constant Namajapam and offering everything to God, be it food or water. Shri Eknath used to dedicate everything to God Krishna. And the Lord too accepted it whole-heartedly. All of a sudden, Lord Krishna had a wish to serve Shri Eknath, accept his offerings, and shower His grace upon Shri Eknath. So, one fine morning, Lord Krishna came in the form of young orphan, at the door of Shri Eknath. Radhekrishna! Shouldn't one inculcate such a Bhakthi? Shouldn't the Lord come to our doorstep too? Isn't our life nearing its end? Even today the Lord is approaching the doors of innumerable Bhakthas.
To be Contd…..
Top

4. The Divine Songs - Dhivyaprabhandham

Tharu thuyaram thadaayEl Un saran allaal saran illai ;
Virai kuzhuvum malarp pozhil soozh viththuvakkottu AmmaanE !
arisinaththaal eendra thaai agatRtRidinum matRu avaL than,
Arul ninainthE azhum Kuzhavi atuvE pOndru irunthEnE .
(Kulasekara Aazhwar's Perumaal Thirumozhi - 688/1000/4000)
Explanation
Radhekrishna! People have faith on everybody at all times but they don't have the unconditional faith on the God which the bhakthas never lose their faith on God at any cost. Whatever may be the situation they never panic. They have the unconditional faith on God that HE will rescue them.
A person may be healthy, wealthy, wise or have any amount of will power only the faith on God will rescue at all times. Radhekrishna! Many people think that the bhakthas are either lazy or they lack self-confidence, but that is not true. Bhakthaas can do everything. It is only that they want to enjoy God's mercy and hence they do not have any complaints, do not think about anything or do not have grievances. Everyone wishes to have unconditional faith on God but they don't know the exact way of unconditional faith.
The great bhaktha 'Kulasekara Aazhwar', though he was a king was humble devotee. He did all his duties of kingdom very perfectly and at the same time did do his bhakthi.
In the materialistic world people think they have done all their duties well and jump as ego. But Bhakthaas do each and every work perfectly. Admist his kingdoms activities, Sri Kulasekara Aazhwar did his bhakti.In a kingdom, a king apart from looking after his administration has also to attend to the problems of the common mass and in also answerable to one and all. There is a lot of difference in performing a kingdom's activities in a haphazard way and in a perfect way. Radhekrishna Radhekrishna !
Radhekrishna...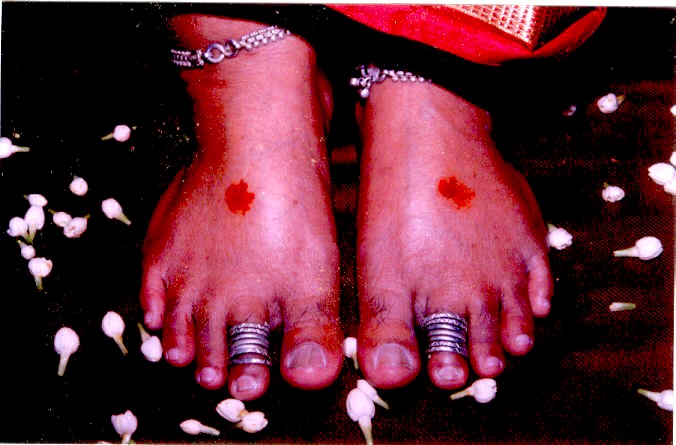 Poojyashree Shree Ammavin Thiruvadigale Saranam Saranam Saranam.
To be continued......
Top

5. Spring Of Spiritual Showers - Experiences Of Bhaktas, Disciples Of Poojyashree Shree Amma, Our Gurujiamma


An experience of a disciple

Jai Shree Poojyashree Shree Amma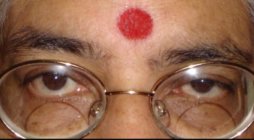 Radhekrishna... Radhekrishna... Radhekrishna... Radhekrishna.
Jay Shree Radhekrishna
Jay Shree Poojya Shree Shree Amma

Jay Mahaan Brahmashri Gopalavallidasar
Radhekrishna Radhekrishna Radhekrishna…
I am really very happy to share my experience with all the viewers. I am already blessed very much by Guruji and Guruji Amma. After taking Mantra Upadesam from Guruji "Mahan Brahmashri Gopalavallidasar" there was a great change in my life. From small age itself I was having a search for something but for what that I couldn't realize. But Guruji made me realized that my search is to catch Krishna as a source of inspiration. By continuous chanting I felt that Krishna is with me always.
I realized this in small small incidents. Now I would like to share one of the happening incident with you all.
I had gone to native place in the month of May this year. One day my sister's child came to my house (she is of 10 yrs). Next day morning we thought of taking bath in the pond full of water. As planned we all went to take bath in the pond. While taking bath in pond my sister's daughter lost her gold ring. When she realized, she was weeping and told me about this lost. Immediately I started chanting continuously Radhekrishna Radhekrishna Radhekrishna …. You had created me unbearable situation and how could I answer to my sister? I started thinking that I should have avoided taking bath in the pond. Then I went and searched the ring in the pond by dipping in to the water and took the sand and screened it but I couldn't find it. This I did it number of times. Then I told to my husband who also tried his level best but in vain. Now I lost my hope that I would get the ring. However I was continuously chanting Radhekrishna and thinking that this is one of his leela. I was feeling very bad thinking that I dint do chanting properly in this few days. In the mean time the child who lost the ring doesn't know the swimming too. So she cannot dip into the water and search the ring. However without dipping into the water only, she tried with her hands in to the sand. When she was trying, the ring came into her hand and she shouted that here is the ring. I was shocked for a moment then went near her and took the ring. In this one miracle is that she got the ring in the same finger where she lost. Seeing this I felt that Krishna is with me. To make me realize that he is with me he made this great Leela.
Radhekrishna Radhekrishna Radhekrishna…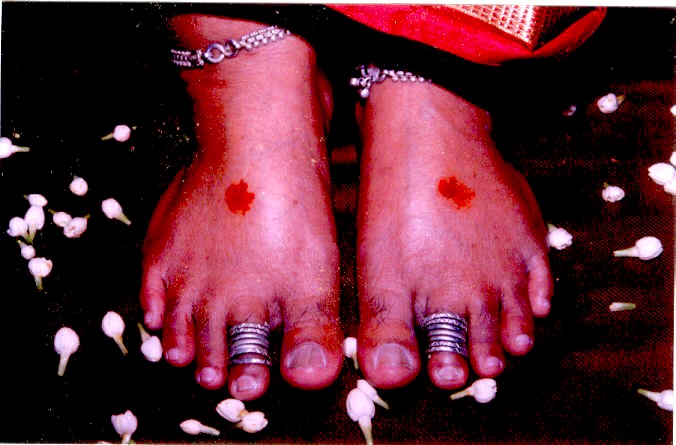 Guruji's sishyai
Santha
Dombivli


6. Samarpanam



parithraanaaya sadhoonaam vinasaya cha dhushkrutham

dharma sansthapanarthaya sambhavami yuge yuge

Bhagawan takes avatar in each and every yuga mainly to safeguard the bhaktas and then to destroy the rakshasaas who trouble his bhaktas. So Bhagawan comes to this bhoomi from paramapadham just for the sake of his bhaktas. Hence we come to know that bhaktas are very important to the Lord. Whenever Bhagawan comes to rescue his bhaktas, the other fellow people also reap the benefits.........

Our guruji amma gives high respect to all the bhaktas. Hence our Vedhanaadham's every issue will be dedicated to one bhakta. This issue we are dedicating to one of the great sadhaacharyans namely "ThirukkOttiyoor Nambi"
1. The great devotee who was born in the month of Vaikasi in Rohini nakshatram.
2. The Humble disciple of " Swami Aalavandhaar" of Srivaishnava sampradhayam.
3. The great devotee who always meditated his guru Swami Aalavandhaar
4. The great sadacharya who sent back Swami Ramanuja for 18 times to test his craving thirst and tolerance.
5. The toughest master who gave the title ' Emperumanar' to Swami Ramanuja.
6. The perfect spriritual master who came all the way from Thirukoshtiyur to Srirangam to select a suitable cook for Swami Ramanujar.
7. The great disciple who had the unconditional faith in chanting his Aacharyan's name
ThirukOttiyur Nambi Thiruvadigale Saranam Saranam Saranam

7. Sacred Living Sanctity - New Pictures Of Poojyashree Shree Amma, Our Gurujiamma


The ultimate liberator bestowed by Lord Sri Krishna!

Simple, modest and down to earth!!


Top


8. Sathsangam News - Information About The Sathsang Activities Like Forthcoming Pravachans And Programmes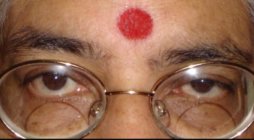 Sathsangam Programmes held at various places last month
Radhekrishna!!!! Everyone must be eagerly awaiting to know about Guruji Amma's trip in Mumbai!!!
The entire Mumbai devotees were very anxiously waiting for Gurujiamma's arrival. Gurujiamma arrived in Mumbai on May 20th. That day being Gurujiamma's birthday, special bhajans and sathsang took place at a devotee's place. Everyone was very very happy and contented after seeing Gurujiamma. Gurujiamma's bajans with Her soothing voice and Her sathsangam with Her sweet divine smile made everyone get carried away along with Her!!!!! Such is the greatness of our Gurujiamma!
On 20th night Gurujiamma, despite of her extreme tiredness did an e-satsangam for her international sishyaas. These sishyaas ranged all over from around the world. Amma and Guruji gave a satsang along with mike and webcam for those sishyaas to enjoy both visually and audibly.Though these sishyaas were miles and leagues apart the e-satsang by Amma and Guruji brought them close to Amma's and Guruji's lotus feet.
Likewise sathsangam and bhajans of Gurujiamma took place at various devotees' places.
May 26th was the most memorable day for all the Mumbai devotees!!!! The Mumbai devotees made grand preparations for Gurujiamma's birthstar celebration.
In the evening Gurujiamma's sathsangam took place at a devotees' place. To know more about Amma's sathsangam wait till our coming issues of Krishnavedham and Vedhanaadham.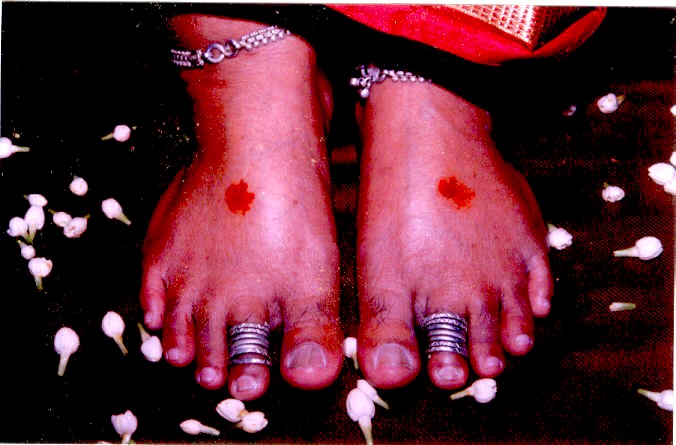 We can see and enjoy Gurujiamma's 60th (star) Birthday celebration photos here.
We can also enjoy the celebrations photos of Entebbe - Uganda, Richmond - USA and Singapore here.
Gurujiamma is leaving on June 1st to Chennai. All the Mumbai devotees will miss Gurujiamma a lot!!!! The days spent with Gurujiamma were indeed splendid!!! If you also want to enjoy the divine sathsangs of Gurujiamma then wait for sometime. A new site is going to come with full of Gurujiamma's sathsangs and Her days spent in Mumbai. Eager to know? Wait for sometime. This special site will come on 10th of June along with Krishnavedham. So just wait to experience the divine feeling!!!!!!!!

Special News!!!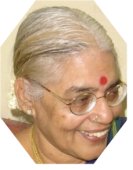 On June 1st Mumbai devotees are going to celebrate 70th (kalyanam) wedding function of Gurujiamma and Gurujiappa at a devotees' place. Aayush homam will be done. Bhajans and sathsangam will also take place.
Bhaktas away from Mumbai needn't worry as this function can be watched live on internet ! ! ! ! ! ! !
So log on to Yahoo messenger and add "ammagvd" in friends list.
Timings : 9.00am to 10.00am on 1.06.2005, Wednesday.
Don't Miss this !!!!

Forthcoming Pravachanams by Poojyashree Shree Ammas Sishyar - Mahan Brahmashree Gopalavallidasan
Further sathsangams by Mahan Brahma Shri Gopalavallidasar will take place at various devotees' places from June 1st onwards.
Weekly bhajans are held in Chennai, Podanur, Mumbai, USA, East Africa and Muscat with Guruji Amma's abundant blessings.