Down
|| RadheKrishna ||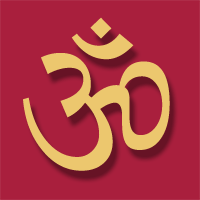 Poojyashree Shree Amma's
Vedhanaadham - The Sound For The Soul - February 2005
THE DIVINE MESSAGE
| THE MAHATHMA
| KRISHNAM VANDHE JAGADHGURUM
| THE DIVINE SONGS
THE SPRING OF SPIRITUAL SHOWERS
| SAMARPANAM
| THE SACRED LIVING SANCTITY
| SATSANGAM NEWS

Welcome to our 11th issue....... Radhekrishna!

1. THE DIVINE MESSAGE - MESSAGE FROM POOJYASHREE SHREE AMMA - THE ULTIMATE LIBERATOR BESTOWED BY LORD SHRI KRISHNA!


Radhekrishna!

Blessings to one and all in the world.

There is no change in the nature. In the morning the sun rises. As per the nature's cycle winter season comes in its time. But, now-a days people for their convenience are trying to change it. What people do is they grumble that they do not want the rain now, let it rain afterwards. Why? Let it rain in its time as per the nature.We can use the umbrella as a precautionary. As, children have to attend the school and elders to their offices. We cannot stop it. Today, if we are grumbling that there is no rain, it is all only because of the people's mentality and secondly confusions in understanding science.

In olden days, ladies would apply the kumkum or the saandhu in their forehead. A black bindi would protect them by anyone casting evil eyes on them. In kumkum, the turmeric powder is acting as an ingredient which is an antiseptic commonly known to all of us and is good for the health. Similarly, in the morning when we sprinkle water in the front yard mixed with the cow dung, it protects the house by not allowing any bacteria. It is not we who are telling all these. Our elders have done so much which we have not understood. Spraying of cow dung water in the front yard of the house prevents bacteria/insects entering the house. It is true. Insects do not enter the house. Hence Homam etc is performed inside the house as the smoke emanated also prevents insects. However, nowadays we are not getting pure ghee. Dalda and oil are being adulterated and that is why in this Kaliyuga there is no right for one to perform Yaga, homam rituals. Because nothing is in order. Pronunciations of human beings are also not proper.

The duty of a scholar is to learn well and explain the meaning to others. But in today's world everything has become mere words as is played in a cassette. Words are misunderstood and misspelled. They themselves do not know the words. In chorus they manage to skip the words, which we all are noticing. Each word has so many meanings. Bhagawaan's Veda, Paasurams rendered by Aandaal, Aazhwaars have so much of meaning. It gives us so much pleasure. But today everything has become commercial and for the sake of money everything is being done which yields no solace and has been just words.

In one way atheist is also acceptable. People who pretend of doing Bhakti are in fact degrading Bhagawaan.Why one has to pretend like this? It is really disturbing the mind. In this world, in India such righteousness (dharma) exists. How should womenfolk be? Women ask as to why they should get up early in the morning and work? When they bend and do work in the open front yard the muscle in the stomach portion gets pressure which is very good for the uterus. While doing so there is intake of fresh air without their knowledge which is very good for their health. So much has been told by our elders and has so much of meaning in it. Matters relating to health and bhakti have been told. In olden days people used to get up from the bed uttering Hari nama. When we do so there is concentration of mind towards Bhagawaan. We should surrender to Bhagawaan. Krishna! Today I am in your shelter and take care of me. When a child holds the hands of parents it feels very safe. We, the elders also are safe in the care of Bhagawaan as we are all his children. That is why chanting of Bhagawaan naama is essential.

Now, a day begins with T.V, radio etc, which is not good. People criticize of olden days and their way of living. It is a golden period which has taught us means and ways to lead a disciplined life. In the present days on consulting doctors and spending Rs.4000/- or so people talk of walking as an exercise. However people do not understand as how good it is for the uterus when they undertake the activities such as sweeping, drawing rangoli etc in the front yard. We are not as intelligent as our elders were. But we feel that we are more intelligent than them. Sweeping, sprinkling of cow dung mixed with water, lighting a lamp(diya) all are spiritual. They paid gratitude to Bhagawaan and were following righteousness(dharma).Now the righteousness is not being followed. Dharma should prevail. One should follow their dharma scrupulously and take care of the same. Every one of us should chant Bhagawaan naama constantly and wholeheartedly. When we say of Bhakti(devotion), knowledge, dedication etc, Bhakti is very much required to attain Bhagawaan. Knowledge can be obtained from the Guru and one should be determined. There should be determination that I shall chant Bhagawaan naama, I shall not forget Bhagawaan. One should be firm in chanting and meditating Bhagawaan, this is what is being told to all. Radhekrishna! Radhekrishna!

Radhekrishna.......

Poojyashri Shri Amma

February 2005, Chennai




Listen to Amma's divine message in Her own voice! (in Tamil)

Top




2. MAHATMAS - NEW BHAKTACHARITRAS EACH MONTH



India is the holy land with so many bhaktas (devotees). When we go through the Indian history, there must be a bhakta in every period. That is the greatness of this sacred land. Bhaktas are the role model for all the bonded souls. They enjoy their life in a perfect way. Bhaktas surrender themselves to the Lotus feet of Lord. By hearing or reading bhaktas' divine story, the bonded soul is enlightened to come out of the worldwide bondages.

Radhekrishna! Sincere chanting and listening to the great stories of devotees will surely give a peace of mind to everybody, even in this 21st century. So many people think that listening to the devotee's stories is a waste of time and there is no benefit at all. If somebody wants to realize the power of bagawan, first of all they must listen bhaktha charithram [stories of devotees]. There are so many advantages in listening to baktha charithram.

Radhekrishna .What a wonderful mercy! Bagawan Shree Krishna showers his divine mercy on each and every soul in a special way. Some souls accept his divine grace many soul don't accept his divine grace because of their ego. Come out of your idiotic ego. Accept the divine grace of Bagawan Shree Krishna and enjoy the perfect spirituality.
One of the great souls which accepted the divine showers of lord was our Neelan. He had a strong thirst to become a "Shri Vaishnavite" which was insisted by Kumudhavalli. Radhekrishna! Radhekrishna! Radhekrishna!
But no one was ready to perform the rituals of sanctification which was known as "Panchasamskaram"
Neelan tried his best. But he never gave up. At last he got a great person to do the "Panchasamskaram". That person was lord himself. The lord who did panchasamskaaram to our Neelan was "Thiru Naraiyoornambi" of "Naachiyaarkoil" Radhekrishna!
By having an unconditional faith in Bagawan you can get anything in this world. There is no doubt in this.
Our Neelan was most fortunate to get Panchasamskaaram from Bagawan Himself. After the rituals were over Neelan showed his shoulders which were marked by the sacred conch and divine wheel (sudarshana chakram). Kumudhavalli saw this and her eyes filled with tears out of joy. Radhekrishna!!! She thanked lord for accepted Neelan as his Disciple. Now Neelan asked Kumudhavalli to marry him. Kumudhavalli once again placed another condition to marry him. Neelan got angry by her way of teasing him. Though he managed to control his anger on her he enquired Kumudhavalli about the next condition.Radhekrishna……………
She replied politely about the new condition. The new condition placed by Kumudhavalli was that Neelan should give food 1008 Shri Vaishnavaas [Thadhi Aaraadhanam]daily for one year and he should accept the Sreepaadhatheertham [the holy water] of those Vaishnavites. Neelan must take his food after finishing these rituals.
These were the conditions placed by Kumudhavalli. Now Neelan placed a condition. Radhekrishna……..that condition was Kumudhavalli should not place any new conditions in future.
Both of them accepted the conditions placed by each other. Radhekrishna !!!!! Now the marriage took place in a grand manner. Neelan was really overjoyed to marry such a beautiful female. Radhekrishna!!!!!!!
To be continued
Top

3. KRISHNAM VANDE JAGADHGURUM - EXTRACTS FROM THE HOLY BHAGAWATH GEETHA






YathkarOshi yadhashnaasi YajjuhOshi dhadhaasi Yath!
Yaththapasyasi Kountheya! Thathkurushva madharpanam!


Radhekrishna.Hinduism is an ancient religion. All the things that have been spoken in Hindu religion can be applied in practical life. Although in 21st century till everyone can apply this in his or her daily life. The aim of Hindu religion is to provide total happiness to everyone at all times (or any point of time). The essence of Hinduism is told in "Bhagawad Gita". In order to realize what is said in Bhagawad Gita it is a compulsory (must) to have an unconditional faith on Bhagawad Gita. So many people have benefited in their lives because of the (by reading) shlokas of Bhagawad Gita. In Bhagawad Gita, Bhagawan Shri Krishna has told the way to lead a happy life in such an easy way that even a normal layman can easily understand. The slokas are so simple that anyone can understand and use it practically.
Radhekrishna! Ancient Hinduism gives solution to all. Hinduism has said about everything of this universe. No one can judge the origin of Hinduism and canot say how old it is. As no one can determine since when gravitational force exists in the same manner no one can say as to since when Hinduism exists.
As gravitational force is essential for the earth so as Hinduism for this universe. One cannot imagine a world without gravitational force in the same way one cannot imagine existence of world without Hinduism. As oxygen, food and water is a must for life in the same manner Hinduism is must for happiness. The world without Hinduism will be same as of life in a coma stage. You may think this is an exaggeration. But it is the truth. If you want to know the real truth read Bhagawath Geetha which Bhagawaan himself has said. You can test it by applying in your daily life activities. Then only one will be in a place to judge Hinduism and has right to comment upon Hinduism, otherwise has no right. Hinduism is not a religion, it is a way of life, need of life. Hinduism is like light of sun. As moon and star glow out of sun's light, Hindu Dharma glows everything.
There is no need to be a Hindu to understand Hindu Dharma. Having faith in Hinduism one can understand this great dharma. People of other religion realizes the greatness of Hindu Dharma just by accepting Hindu Dharma. Faith, belief on Hindu dharma is sufficient. Thousands of such people were there, are there and will be there.
The words of Bhagawaan are so soothing which will rejuvenate you always. Now you must be in a position to understand the greatness of Bhagawath Geetha. Just one word Yatkaroshi has been explained so vividly. This is not an end as the word is being further explained. If one word has so much of explanation, just imagine how Bhagawat Geetha can be explained. This is the power of Hinduism and has got so much meaning. Radhekrishna! Since Hinduism has no origin it has no end. In this universe everything which has origin will have an end but as Hinduism has no origin it has no end and hence it is no wonder of its existence till date.
In today's modern world everything has become business .Even most of the successful businessmen do not enjoy real happiness. Wealth is not everything and one cannot use it as substitute for food. Earning money by carrying out business is not wrong, however if there is no enjoyment out of money earned of business, what is the use? Money should be used for happiness. Every one has money but what about the happiness?
Radhekrishna! Many try seeking enjoyment and feel proper by making a portion of profit as offering to temple, etc. But this is not so .By dedicating their business and work to Bhagawan only one can enjoy the happiness of earning. Businessmen have to interact with various sectors of people such as customers, employees, competitors and have to work out plans for success which is really a tough task. But it is a tough task for human beings but not for Bhagawan Krishna. A small child which has just started walking will find it difficult but not a participant in a walking race. In the same way for Bhagawan everything is very easy and one should surrender to Him and do everything for Bhagawan. He will take care of us.
There are many sincere businessmen but have pride and ego of their sincerity and hence are not getting the true fruits. When they do their work with true dedication to Bhagawan Krishna there will not be failures..New innovations make us feel proud about ourselves. In fact we are not inventing any thing new as it was ready there. Sometimes we take wrong decisions in business. Chanting of Bhagawan namajapam will dispel all these. When we do anything for Bhagawan there exists no cheating. When there is no cheating there is no fear. When there is no fear there is peace and happiness. A day should begin with all activities being done for Bhagawan . There are many bhaktas who have done bhakti and dedicated their activities to Bhagawan. Sant Tukaram , Dharnavyada in Mahabharata, Bhakta Kumbhar, Rahakumbhar and so many.A grand old lady by selling fruits to Lord Krishna attained moksha. Nandababa, foster father of Bhagawan Krishna was businessman dealing with milk and got the ultimate Parabrahmam as his son for dedicating his work to Him. You need better examples than this? When so many businessmen have attained Bhagawan Krishna why not you? Radhekrishna .He is common for all. Dedicate your business to Lord Krishna and you will know the real happiness and enjoyment of money earned.
Dedicating all our deeds to Bhagawan is applicable to all and not just for businessmen.What is stated above is only a drop from a mighty ocean. If this is a brief description then what will be the content of elaboration?
Radhekrishna! In the next issue we shall explain the meaning of Yat Asnasi.
Top

4. THE DIVINE SONGS - DHIVYAPRABHANDHAM
Naalaayira Dhivyaprabandham


Naadilum nin adiyE naaduvan ; naaLthOrum

Paadilum nin pugazhE paaduvan :- Soodilum

Pon aazhi Endhinaan pon adiyE SooduvERku ,

en aagil ennE enakku?

( Poygai Aazhwaars Mudhal Thiruvandhadhi - 2169/4000 )
Meaning:-
If I seek, I shall seek only your feet. Daily I shall sing only your praises. What shall happen to me when I adorn my head with the golden feet of Bhagawan holding golden disc in his hand.
Explanation:-
Everyone should have unconditional faith on Bhagawan. Under any circumstances and on any matter, one should not lose faith on Bhagawan. Everyone has faith on their physical strength, parents, friends, relatives, wealth while compared to faith on Bhagawan. Nobody realizes that after certain extent this so-called strength does not help them or rescue them. Radhekrishna! Radhekrishna!
At night, when the family members are asleep in the same room besides each other, who protects whom? When the father is in the office, mother at home and child in the school though all are closely related to each other, who protect whom? When a person is seriously ill and is taken to the hospital for the best possible medical treatment, though the close relatives are nearby who rescues? When the family is in need of money and children are sent abroad to earn money who protects the aged parents as well as the children? Radhekrishna! Radhekrishna!
Some parents desert their child on their birth itself, who protects them? At times children lose both the parents at tender age, who protects such orphans? Likewise many age old parents are away from their children who protects them? Who protects disabled handicapped persons? In natural calamities victims are unearthed alive after so many days, who had protected them? Many lose their conscious and go in coma state, who protects them?
The same Bhagawan who had protected Prahlada when he was thrown out in the fire by his father Hiranyakasibu, protects all of the above. Dhruva set out to forest at the age of 5 was protected by Bhagawan, the same Bhagawan protects all of the above. Bhakta Meera was given poison by her husband and the Bhagawan who had protected protects all of the above. All powerful ministers, Guru Mahatmas and 5 husbands of Draupadi could not protect her in the courtyard of King Dhridarashtra, but the same Bhagawan who had protected her protects all of the above.
Hence Bhagawan only could rescue us in all circumstances. What should we do to get such protection of Bhagawan. In this paasuram Poygai Aazhwaar answers to all these questions.Radhekrishna!
You must have unconditional faith like Poygai Aazhwaar. In ancient Hindu Dharma Bhagawaan is described as lion and we the children of Bhagawaan are hence cubs. As cub does not get fear of mother lioness in the same way even if Bhagawaan scares us we should not have fear.
Life is filled with experiences. Let us face it and bravely witness all the situations. When we are certain that Bhagawaan will protect us in all situations, we can successfully come out of all the hurdles.
In this paasuram Poygai Aazhwaar converses with the Bhagawaan. Radhekrishna! What a great devotion. One should attain such devotion. This can happen only with the mercy of Guru and there is no doubt in that. Every one of us long for so many things. But Poygai Aazhwaar asserts that he will desire only for Bhagawaan and his golden feet. One can say whether he can be so assertive? When one is fond of certain dish and colour and can be sure of that, Poygai Aazhwaar can also be assertive in his view. Poygai Aazhwaar stresses that he will seek only His golden feet.
Poygai Aazhwaar further says that he shall sing only His glory. The use of mouth is only to praise the glory of Bhagawaan. As far as possible one should only praise Bhagawaan. The extent of happiness derived will be as much as of praising the glory of Bhagawaan. When we praise the glory of Bhagawaan, we shall also automatically glow. As the moon and stars glow out of sun's light, we also glow by praising glory of Bhagawaan. The happiness derived by singing the glory of Bhagawaan cannot be explained in any language or word but can only be felt. One gets tired of doing a monotonous activity but one does not get tired of singing only praise of Bhagawaan. Radhekrishna! While doing any activity the mind should constantly be chanting Bhagawaan Krishna's nama. Radhekrishna! Like Poygai Aazhwaar everyone of us can sing the praise of Bhagawaan.
Poygai Aazhwaar says that he shall adorn his head with the golden feet of Bhagawaan. People are keeping all worldly things on their head. The only one to be kept on the head is golden feet of Bhagawaan. The worldy things kept on head are of changing in nature and hence does not give happiness. But Bhagawaan is permanent and when his golden feet is kept on the head the happiness is also permanent. The happiness derived by keeping the golden feet of Bhagawaan will be enormous. Radhekrishna!
The one who enjoyed such happiness of keeping golden feet of Bhagawaan in the head is Mahabali Chakravarty. Bhagawaan measured the entire world with his two steps and placed his third step on the head of Mahabali Chakravarty. The divine touch of Bhagawaan on us enough! Swamy Nammaazhwaar confirms that Bhagawaan's lotus feet destroys all sufferings and worries. In Vishnu Avatar temples "Sadaari", a crown is placaed on the head of devotees. The sadaari depicts the lotus feet of Bhagawaan and destroys all sufferings. This ca be felt only on having true devotion. Radhekrishna!
Thus when mind, words, action and body is fully devoted to Bhagawaan there is no fear and what can happen? This is what Poygai Aazhwaar refers in this paasuram. Only staunch devotees live without any fear. The manner in which a child feels safe in the hands of its parents, in the same manner devotees also feel protected by Bhagawaan in all circumstances. Radhekrishna! No matter whoever, wherever, whatever, and whenever it may be devotees are fearless.
A sathguru was lonely on his way to Srirangam temple. He was stopped by his disciple and informed that ill effects of his past deeds(Praaraptha karma results) and should not proceed. The Guru said that, oh! I was going alone, I am very happy that I have a company to converse with about Bhagawaan on my way. Such should be the effect. True Bhaktas do not get fear of anything and sees boon of Bhagawaan in everything. Radhekrishna!
The essence of this paasuram is applicable at all times including 21st century. Poygai Aazhwaar has revealed the secret, it is up to you to use it in a proper manner and be fearless. Radhekrishna!
Let us meet next month with a different divine song of another great Aazhwar.Until then Radhekrishna!
Poojyashree Shree Ammavin Thiruvadigale Saranam Saranam Saranam.
Top

5. SPRING OF SPIRITUAL SHOWERS - EXPERIENCES OF BHAKTAS, DISCIPLES OF POOJYASHREE SHREE AMMA, OUR GURUJIAMMA


An experience of a Shishyai (disciple) in her own words.

RadheKrishna

Jai Shree Poojyashree Shree Amma

Ammavin Thiruvadigale Saranam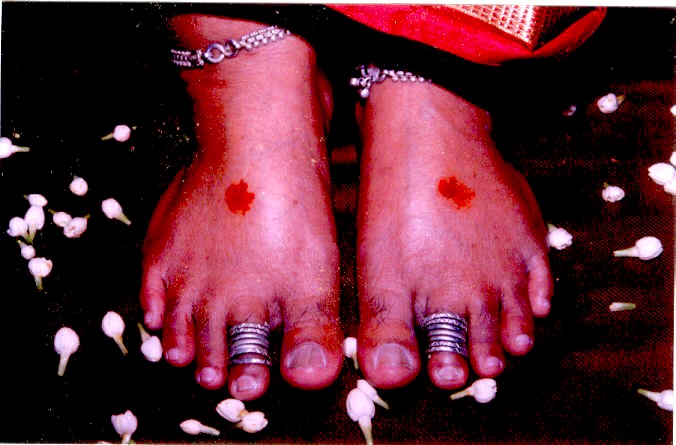 Radhekrishna... Radhekrishna... Radhekrishna... Radhekrishna...

With the blessings of Guruji Amma and also my Guruji, I would like to share a very heartwarming divine experience of the several experiences showered by Lord Krishna.

Although this experience might look like a lengthy one, please do not fail to read it fully since I've expressed only my heartfelt sincere feelings which will surely give solace and happiness to many more souls who are searching for the same.

I am a Kindergarten school teacher and enjoy teaching the tiny tots. During my career, I had to overcome many hurdles posed on me from all possible ways. I literally saw how people stoop to their least degree of respect to put their blame on others or to gain artificial or false respect for themselves. Every time I faced it only with the courage that God is always with me and he will surely take care of me. Though, this continued for days, months and years I did not give up. The more they troubled me, the more I got strength to challenge at every situation. However at one stage, I almost felt that I had no self-confidence and enthusiasm in my work and was very much depressed and cried within myself and uttered the words, "Is there no one for me here?" and believe me only at that time I got my precious treasure which I was unknowingly yearning for. The hard days and the tough times were blessings to me in disguise. Yes, I got my Guruji, Mahan Brahmashri Gopalavallidasar, Sathsishyan of Poojyashri Shri Amma. It is only the Sadgurus who come all the way searching to bless and shower their mercy on the longing souls (jeevathmas) and I practically felt the sanctity drop by drop.

Gradually, I started getting the lost hopes and confidence and today I can proudly say that I am also one among the happiest souls in this earth. Now, I am able to enjoy my work and that too to the fullest. Earlier, I used to grumble that I am unfit to survive in this society. But, today I can tell you that my guruji has nurtured and nourished me in such a way that I am able to face and handle the same people and the society at every situation with confidence. I can feel the satisfaction after the day's work at all times.

Now, I've started inculcating the practice of chanting to the tender, tiny, two and a half years old children of my class who are the future India as advised by Guruji Amma. From the I Term of this academic year, I put the practice of chanting daily for few minutes amidst their school activities. Though some of them who did not participate in the beginning, slowly started joining the others and today i.e., in the II Term the whole class chants 'RadheKrishna' for full 5 minutes wholeheartedly. I can see the joy in the tiny faces which cannot be expressed by mere words. The children are so much conscious of chanting that whenever I say Ra…., they continue with dheKrishna, Radhekrishna....... The chanting is done with my tuition children also for the last two years and many of the parents have told me it has brought a great change in their children and their behavior. Infact, they have told me that the children have advised their parents to immediately chant when they saw their parents in any difficult situation. This proves the sanctity of chanting.


On a certain day, when the monthly circulars were to be distributed to the children in the school and that too only after some corrections, I engaged the class in chanting and was attending to my work. I took the help of a girl student to give each circular one by one after the corrections to the class IV staff to be stapled who were also chanting unknowingly. At the same time, I told the student not to stop chanting while she handed the circular. The child sincerely and happily did the chanting as well as the work given to her till the end. The next day, the parents came to me to tell their joy which their child had narrated about their day's activity. This shows the happiness derived by chanting.

It's my experience of having derived happiness only after attaining a Sadguru and chanting. Do constant Chanting and enjoy the pleasure of human life.

Jai Shree Poojyashree Shree Amma.

Jai Shree Radhekrishna.

Subha Raghavan

Dombivli





Top



6. SAMARPANAM




parithraanaaya sadhoonaam vinasaya cha dhushkrutham

dharma sansthapanarthaya sambhavami yuge yuge

Bhagawan takes avatar in each and every yuga mainly to safeguard the bhaktas and then to destroy the rakshasaas who trouble his bhaktas. So Bhagawan comes to this bhoomi from paramapadham just for the sake of his bhaktas. Hence we come to know that bhaktas are very important to the Lord. Whenever Bhagawan comes to rescue his bhaktas, the other fellow people also reap the benefits.........

Our guruji amma gives high respect to all the bhaktas. Hence our Vedhanaadham's every issue will be dedicated to one bhakta. This issue we are dedicating to one of the aazhwars namely "Thirumazhisai Aazhwaar"

Thirumazhisai Aazhwaar
The great devotee of Lord Sri Narayana who was born in "Thirumazhisai" in Tamilnadu.

2. The great saint who was taken care in his infancy by a wood cutter & his wife named "Thiruvaalan" and "Pankaya Chelvi".

3. The great Scholar who searched for eternal happiness in all religions completely and finally realised the power of Sri Vaishnava philosophy.

4. The powerful disciple who stunned God Shiva by his powers.

5. The perfect master who asked the Perumal to get up from the Aadhiseshan, (celestial serpent) the mat of the Perumal to roll it and he wanted the Perumal to join him for his disciple Kanikannan.
6.The great Aazhwar who thought the Perumal as his friend and has sung Mangalasasanam on Perumal.
One of His great paasurams :
sAkkiyam kaRROm samaN kaRROm, sankaranAr
Akkiya Agama nool arinthOm bhaktiyAl
senkatkariyaAnai sErnthOm yAm theethilamE
yenkatkariyathOnRil.

Meaning :
After my futile efforts to know the supreme principle through Jainism, Buddhism, and Saivic philosophy, I am blessed by Sriman Narayana to take refuge at the Lotus feet of Sri Devi and have escaped all problems and misfortunes since then.
Top

7. SACRED LIVING SANCTITY - NEW PICTURES OF POOJYASHREE SHREE AMMA, OUR GURUJIAMMA

The ultimate liberator bestowed by Lord Sri Krishna!

Simple, modest and down to earth!!


Top


8. SATHSANGAM NEWS - INFORMATION ABOUT THE SATHSANG ACTIVITIES LIKE FORTHCOMING PRAVACHANS AND PROGRAMMES

Sathsang Programmes held at various places last month
The sathsang held in Vrindavan society (Thane) was enjoyed by everyone. Everyone was very much delighted after hearing the beautiful experience of Periyaazhwaar's Thirumozhi which describes the glorious beauty of Bhagawan Shri Krishna.
After that everyone was amazed by Aandaal's 'Naachiyaar Thirumozhi'. In that Mahan Brahmashri Gopalavallidasar described Aandaal's devotion and craving for Lord Krishna. After hearing 'virundhaavanathE candOmE' the disciples were enchanted that they did not want it to get completed and accordingly it did happen. The eagerness of the disciples was so much that Shri Mahan Brahmashri Gopalavallidasar gave different explanations to the same paasurams. The disciples felt that they were in Brindavan and they too kept on saying 'virundhaavanathE candOmE'.
Due to the keenness and enthusiasm of the disciples Shri Mahan Brahmashri Gopalavallidasar could not complete the paasurams (songs) of Naachiyaar Thirumozhi which He would be continuing the next time. 
On 16th January, sathsang was at Gandhinagar, Dombivli at a disciples residence. Shri Mahaan Brahmashri Gopalavallidasar continued the Divya Prabandham but the Bhaktha was a different one. This time it was an Azhwaar. He described how Kulasekhara Azhwaar yearns for becoming a living beings like a swan or a fish to stay close to the Srinivasan Perumal at the seven hills 'Tirupathi'.
 
Like this, Mahan Brahmashri Gopalavallidasar continued the sathsang at Dhiren Jyoth Society, Dombivli from 17th to 21st at various disciples residence. He continued with the description of Kulasekhara Azhwaar's yearn to become a 'Ponnvattil' (the vessel in which Bagawan spits the chewed beetel leaves) or the water falls in which Bagawan would take bath or the bushes, to dry His 'pattu pithambaram' (the rich yellow silk cloth draped by Bagawan) or the one way path so that the Bagawan and Bakthas walks over it, and last but not the least a step on Bagawan's temple so that he can enjoy the nectar of HIS lotus like lips all the time. And finally this description ended at Radhakrishna building on 22nd and 23rd in which He said that Kulasekhara Azhwaar lastly feels that he should become any one of the described things so that he can always be under the sanctuary of Bagawan. 
The sathsangam continued at the same building on 24th with Madhurakavi azhwaar's 'Kanni nun siruth thaambu'. Madhurakavi azhwaar describes the greatness of His Sathguru Swami Nammaazhwaar in this Dhivya Prabhandham. Shri Mahan Brahmashri Gopalavallidasar signified the importance of a sathguru in everyone's life. He put in plain words that a sathguru is incompatible and incomparable. The same topic continued from 25th to 27th at other disciple's place. 
From 28th to 30th Sathsangam on the great panduranga bhakthaa 'Saantha Sakhubai' was held at Vasai at Vasai Baktha Samaj.  The disciples were overjoyed by the sathsang of Shri Mahan Brahmashri Gopalavallidasar at Vasai. 'Sri Ramanuja Vaibhavam' melted the hearts of devotees which was held in the morning at Shri.Harikumar's Residence. Then Devotees drowned in Brindhaavan Mahimai and Bakthi Bhavam held at various baktha's residences. ( The Vasai Devotees were fortunate enough to hear 8 sathsangams within a short span of three days ! ! !) 
Again from 31st He started  the divya prabandham of Madhurakavi azhwaar's description about His Sathguru in Dombivli. Radhekrishna !


Forthcoming Pravachanams by Poojyashree Shree Ammas Sishyar - Mahan Brahmashree Gopalavallidasan

February 1st
Shri. Bhaskar's Residence,
Hari Ashish building, Gandhi nagar, Dombivli (E).

February 2nd
(Morning and Evening)
Shri. Muthuswamy's Residence,
Nandivli Road, Dombivli (E).
 
February 3rd
(Morning and Evening)
Shri. Shekar's Residence,
Tukaram Nagar, Dombivli (E).
 
February 4th
Morning
Mr.Ramaswamy's Residence,
Tukaram Nagar, Dombivli (E).

Evening
Mr. Shivam's Residence,
Sunil Nagar, Dombivli (E). 

February 5th
Mr. Narayanan's Residence,
Pinakin Society, Dombivli East.

Launch of three more new websites!
 Great news awaits all disciples!! With the grace of Poojyashree Shree Amma, three more websites will be launched by Radhekrishna Satsangam shortly....... For further details please await the coming issue of 'Krishnavedham', our monthly e-magazine.
Can't wait??!! Ok one hint :- Visit this link...to guess what site is coming up!
http://radhekrishnaamma.bravehost.com


Mumbai disciples will be v sad as Mahaan Brahma Shri Gopalavallidasar will start for Chennai on 6th Feb 2005 to shower his blessings on His longing Chennai devotees.
Visit our other spiritual e-magazine - Krishnavedham!
Also visit our Tamil spiritual e-magazine - Vedharahasyam!
Visit our blogs here
http://radhekrishna.friendpages.com

http://krishnaradhe.blogspot.com

http://poojyashrishriamma.blogspot.com
Up
Back
Home