Down
|| RadheKrishna ||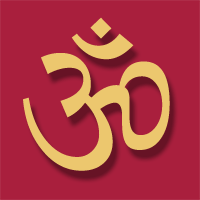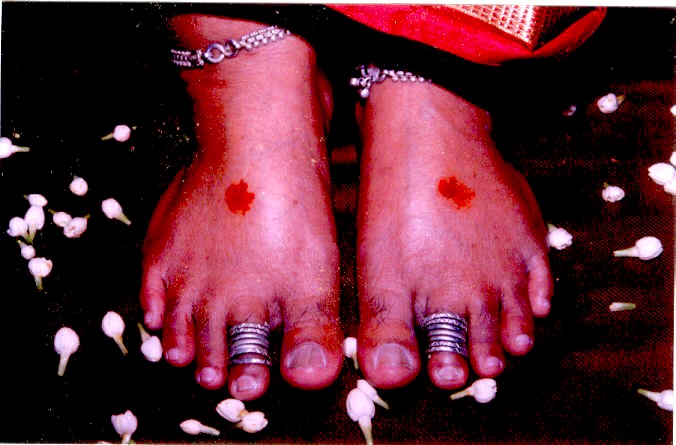 Poojyashree Shree Ammavin Thiruvadigale Saranam Saranam

Silent Revolution
On behalf of all of our Poojyashree Shree Amma's devotees, we offer our pranams and Radhekrishna to our dearest Guruji Amma, the ultimate liberator bestowed by Lord Krishna! We consider ourselves very fortunate and blessed to have known and to be with such a great mahathma in this Kaliyuga.
We have put forth the experiences and impressions of some of Guruji Amma's devotees.Radhekrishna!!

RadheKrishna! For the first time when I met Guruji Amma, I felt very very happy as because of Guruji Amma, I got a Sathguru.Before seeing Guruji Amma, I was not having any sort of Bhakti but as soon as I met Her, I could feel the inner happiness and Her words really made me addicted towards bhakti and then I realized this was the reason for the real happiness that I felt.
The next time, when I met Guruji Amma, I could feel the confidence within me that Yes!!! God is with me and She made me realize the importance of Namasankeertan. Whenever I speak with Guruji Amma, I feel that every second, I should be along with her and perform as per Her wish.

Jai Shree Poojyashree Shree Amma
Jai Shree RadheKrishna

Raji
Dombivli



RadheKrishna.Amma means Amma. No words to explain.I have seen Her 2 - 3 times. First time, I was not that much impressed. After attending my Guruji's some pravachans and some Amma's Bhajans & Pravachans, I slowly started to chant Krishna and slowly realized that by chanting Krishna I started getting some relief. Whenever I am in too much tension and worries, my mind wishes to talk to Amma. Then I used to talk to Her frequently and while talking, Amma chants Krishna so melodiously that it still rings in my ears. Even though worries and tensions are there, nowadays my mind is like crystal. And I am very happy because of Guruji Amma and chanting Krishna.

Jai Shree Poojyashree Shree Amma
Jai Shree RadheKrishna




Amma's shishyai
Mulund

RadheKrishna! Ninaitaale Inikum.The first time I saw H.H.PoojyaShree Shree Amma, I felt as if my eyes should always see only her. Her voice is so beautiful. It gives the happiness which the soul is eager for.
Her smile has the power to vanish crores of sorrows. On seeing her, I felt that nothing in this world can be more miraculous than her. The worldly things were not frightening once I saw her. I could experience happiness in each drop of my life. Life really seems to be dark without her. I forgot this world on seeing her. The future and past did not worry me. The happiness which I got due to her grace, I wish everyone should experience the same happiness by surrendering themselves to Poojyashree Shree Amma.

Jai Shree Poojyashree Shree Amma
Jai Shree RadheKrishna


Ammavin Dasi
Usha
Dombivli

Jai Shree RadheKrishna
PoojyaShree Shree Ammavukku Jai
Jai Shree RadheKrishna Satsangam
RadheKrishna RadheKrishna RadheKrishna RadheKrishna
By the grace of Lord Shri Krishna, we got our beloved Guruji Mahaan PoojyaShree Shree Gopala Vallidasan about a year and half ago. After attending our Sathguru's first satsangam itself, my entire outlook towards the life changed for the better. In each session of satsang, our Guruji refers several times about the greatness of his Guru "Shree Poojyashree Shree Amma", which made us to long to take the darshan of Guruji Amma who groomed our Guruji, who is a GREAT TREASURE to all of us. By the grace of our Sathguru and Lord Shri Krishna, when we met Amma personally, our peace of mind and happiness knew no bounds. For a moment, Her Divine aura made us speechless. Guruji Amma does all Her household chores by Herself. Even then, She finds time to conduct satsangam specially for each and every disciple who visits Her anytime of the day. We were totally moved by Her mercy (Karuna), when She sang Bhajans specially for us.
Guruji Amma does a selfless service by doing special Namajapams to solve the problems of all her disciples. Amma is doing a silent revolution for spreading out krishna bhakti and namasankeertan everywhere without expecting any favour or publicity. She is very very confident that She will definitely succeed very soon.
Though Amma never wants any publicity, we Her disciples should spread Amma's good work everywhere so that the society will get more benefit from such a Great and Holy Soul.
Whatever amount of praise we shower on Guruji Amma will be definitely a drop in a ocean. Therefore, I just end here temporarily after sincerely praying to Lord RadheKrishna that He will Bless us with Guruji Amma's Blessings forever.

RadheKrishna
Jai Shree RadheKrishna
Jai Shree RadheKrishna Satsangam
PoojyaShree Shree Ammavukku Jai
RadheKrishna RadheKrishna RadheKrishna RadheKrishna


Kanaka Padmanabhan
Dombivli

Poojyashree Amma is by herself a great blessing to all those who have the good fortune of knowing her. What I am writing from now on is not my opinion. I am hereby praying to her Lotus Feet to guide every letter and word that I type.To even imagine that I can comment or write about her would be inappropriate.
However, I am bold to write because She is to me the embodiment of kindness. Once I have thought about her kind smile and her unceasing advise to me to chant Namajapam, I feel that I cannot exceed my limits in whatever I may say.
Very often She will ask me about whether I am chanting Namajapam. How can one tell an untruth to the greatest truth in one's life? I would honestly respond, "Amma, I am trying to, but I am not able to focus because of my office work". She would then kindly remind me that when my office work gets done, it is not I doing my office work. She would also tell me that if I know how to trust the Lord and chant his holy name, HE will actually do the office work for me. How very true! Several times each day, I get reminded to do something related to my office or personal work. After doing what I am thus reminded to do, I wonder as to how and why I got reminded, I just remain marveling at the force that so reminded me. The power of my scanty Namajapam is so easy to see. I often wonder why I do not do more of it. Perhaps I need a calm mind and the will to do Namajapam. I can only pray to Amma to give me that calm mind.
Amma is a Guru with whom one can freely air one's point of view on any problem or question. She is the Guru who does not impose her views on anyone. She guides one into realizing things by oneself. Even though so many of her devotees are waiting for her solutions to their problems, She strikes me as a teacher who does not teach. But the student learns! That is the magic of her manner.

Radhekrishna!!
Sivakumar, Entebbe, Uganda


Knowing fully well I have neither the capacity nor the capability to write about my Guruji Amma, with humble anandakodi pranams on my Guruji Amma's Lotus Feet I am just trying to pen with my very limited knowledge a few lines as I understood (Alas!!!! can anyone understand a divine person of my Guruji Amma's caliber – except for Guruji Amma's Blessings) my Guruji Amma, again I repeat with my very little understanding, ability, and very poor command on language this is being written and my apologies.
I and my family, relatives, friends and many residents of my town were blessed some months ago by a short visit by my Guruji Amma (courtesy - Shri. Gopalavallidasan). At that point of time, I was not a believer of God and for that matter nor a believer of any Gurus.
As my Guruji Amma entered into our compound like any decent person would do, (I was not even that very decent at that time!!!) I with my family, relatives and friends received and welcomed my Guruji Amma and Guruji Amma's Husband at the entrance.
My Guruji Amnma just looked at me with a smile at the corner of mouth and instantly I felt a radiance emanating from the smiling face. I got an inner feeling though there was a smile on that face I was being thoroughly scanned and weighed for what I am. All the time the lotus eyes itself had a kindness, love, affection and a slight sadness flashing for me. I could also see the smiling lips non stop chanting Radhekrishna.
I instantly understood no one can play an act in front of my Guruji Amma and get away with it because She can see-through and understand the person fully.
That moment something happened in me and I fell at the Lotus feet of my Guruji Amma and Guruji Amma's Husband chanting the Mantra Abhivadhaye along with my wife and completely surrendered myself, took Mantropadesam and started chanting the gurumantra and followed the advise of my Guruji Amma. Though I have some problems (who does not???) I now understand well that it is due to my own karma and if I have not followed the advice of my Guruji the impacts could be more severe. I learned to take life as it comes and still be happy and content with the knowledge imparted to me by my Guruji that nothing in this world is in the control of anyone and one has to chant continuously the Lords name, and offer ones deeds and Karmas on the Lotus feet of Lord Krishna and have unblemished faith on ones Guru and follow their advice.I am just doing all this and feel like I am re-born. My understanding of life and people had dramatically changed to a great extent as now I am aware that in every jeevathma (soul), a Paramathma(supreme Lord) resides and now I try very much not to hurt the feelings of anyone.
I had and still am experiencing many wonderful experiences with the blessings of my Guruji Amma, which if you are anxious to know, and if my Guruji Amma permits I will share at a later stage. Before I conclude, with the fond remembrance, love and respect I have for Guruji Amma's Husband I would like to add here that it was my Sowbhagyam (good fortune) that such a decent, sweet natured, lovable, respectable, kind hearted person came into my life. He is a homeopathic doctor by profession and such kind hearted he even treats a sick stray dog.This person will always be in my heart at a place of honor till my end.A very great husband of a very great Guruji Amma.What else could I say?
Presently the two great things in my life are My Lord Shri Krishna and my Guruji Amma H.H. Sathguru Sri. Poojyashri Shri Amma.I know nothing else other than, they will always be with me in my life and thereafter too!!! I am very happy, I had an opportunity in this janma (birth) to have a great Guru like my Guruji Amma.
This is is just a preface.

Jai Poojyashree Shree Amma

Poojyashree Shree Amma Namo Namaha

Radhekrishna...Radhekrishna...Radhekrishna


NB: Please read the 'I' as me, the individual who has composed this and not as 'I' – the AHAM, which has already been driven away by my Guruji Amma, long time ago itself.


Babu, Mumbai.

E-Mail : rambabu112@rediffmail.com.





Up
Back
Home